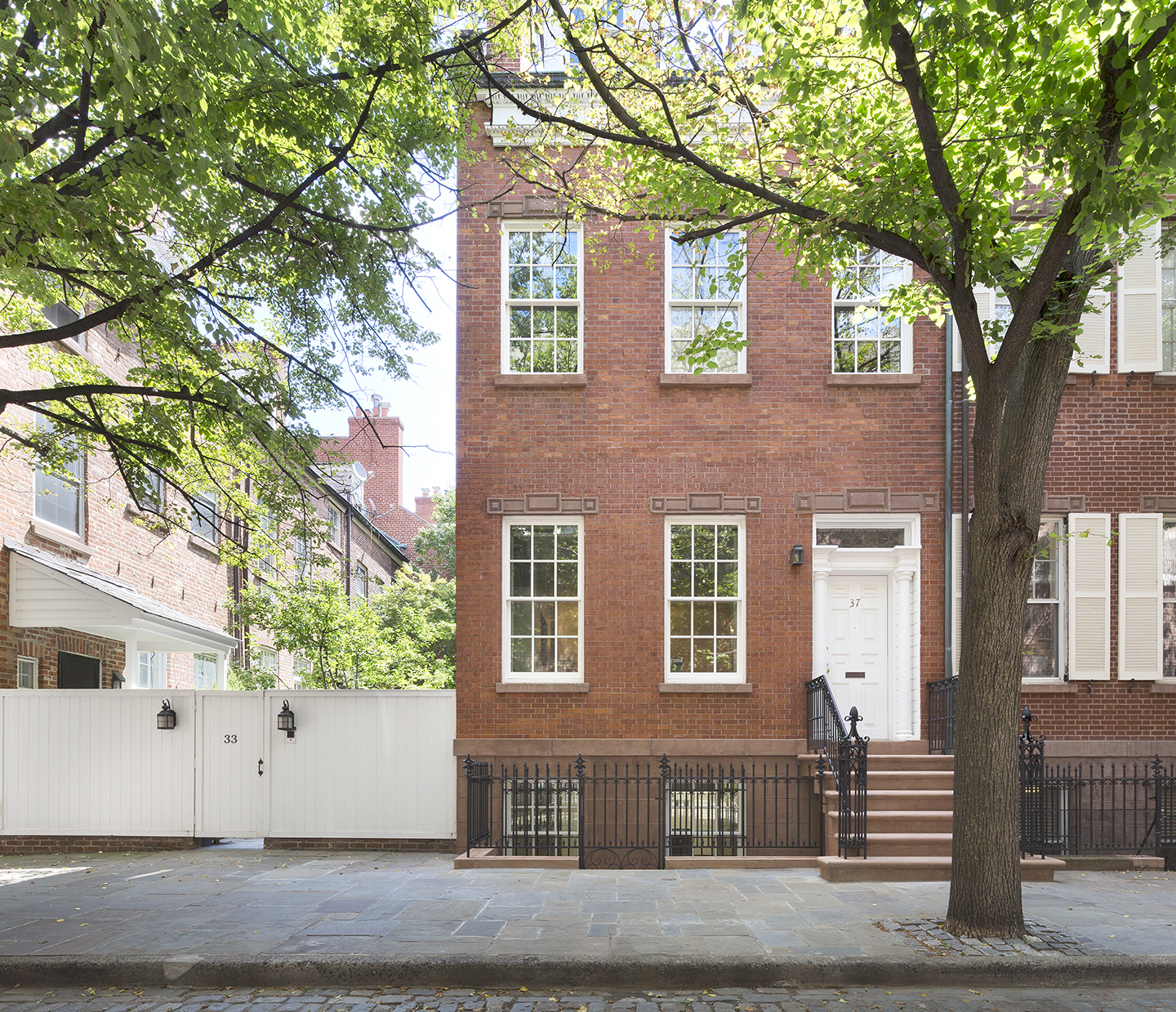 Tribeca Townhouse
This Federal-style townhouse, once located in the historical Washington Street Market active from the 1770s to 1960s, was used for most of its life as an egg and poultry distributor. During the 1970s, the townhouse together with 8 others was renovated as part of the Washington Street Urban Renewal Plan. The nine houses were given individual landmark status for their uniqueness as a group of intact houses characteristic of late eighteenth-century scale and profile which did not exist anywhere else in Manhattan.
Having fallen in disrepair over the years, YUN Architecture carefully restored the exterior of the house by upgrading the windows, the dormers and front door wood enframement. The rear yard porch was legalized and rebuilt with cast-iron columns and railings.
The interior of the house was completely renovated. The main stair was moved to the center of the house, creating a gracious ascent from the open living room and kitchen at parlor level to bedrooms on the upper levels.
Throughout the house, floors have been refinished with wide, salvaged pine floor boards. Custom-designed moldings at windows, doors and ceilings were added throughout. The 4 fireplaces were reactivated and clad with limestone mantles or custom tilework design by the owner. The cellar houses an art studio and exhibition space for the owners who are accomplished artists.
YUN Architecture collaborated with interior designer Penelope August on finishes and furniture.