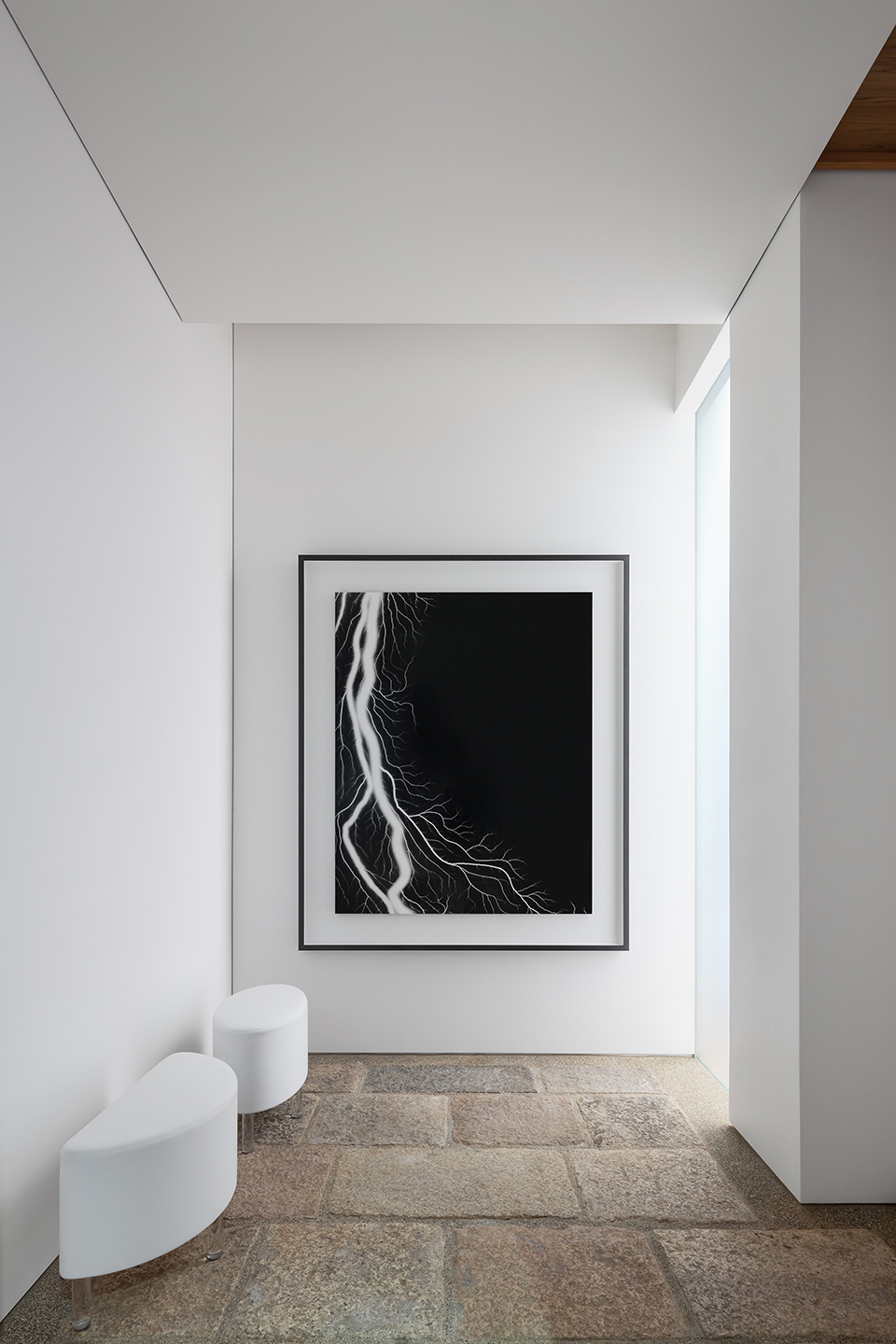 New York Tower Residence
Located in one of the tallest residential towers in the world, this penthouse apartment is surrounded by spectacular views of Manhattan and beyond on all 4 sides.
The project is a collaboration between YUN Architecture (local architect) and world famous artist and photographer Hiroshi Sugimoto, together with his architecture office New Material Research Laboratory in Tokyo, Japan (design architect).
The apartment forms a large square, surrounded by square windows punched out from a concrete façade on all sides. This seemingly rigid order is contrasted with the lightness and extraordinary refinement of Japanese art and architecture in the interior.
Many of the interior finishes come from Japan, such as salvaged 1000-year-old wood, centuries-old recycled stone slabs, hand-made ceramic tiles and original Shikkui plaster. These traditional Japanese materials, combined with clean and modern architectural lines, form an unmistakably contemporary ensemble.
The project was published in T-Magazine
and in Architectural Record.
Enes Yilmazer recently featured the project in his YouTube channel. A great overview of the project, with very detailed explanations, can be found here: Enes Yilmazer Video