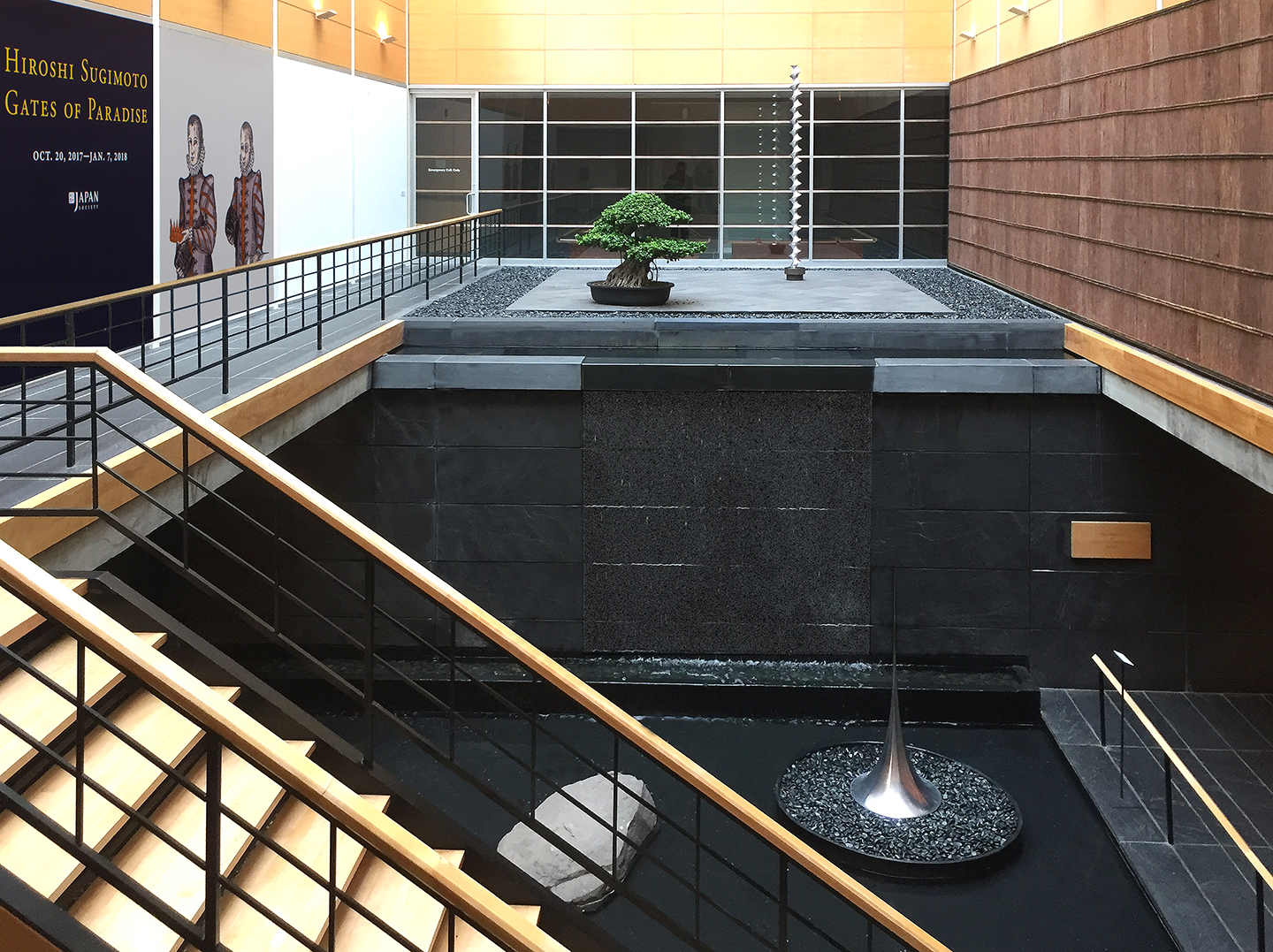 Japan Society Atrium
Japan Society's landmarked building on the Upper East Side of Manhattan was designed by Japanese architect Junzo Yoshimura in the early 1970s and contains a central double-height atrium. Due to new buildings adjacent to Japan Society, the atrium skylight delivered less and less daylight, causing the formerly lush atrium garden to fall into disrepair.
With a design by Hiroshi Sugimoto, together with his architectural office New Material Research Laboratory (Tokyo) and YUN Architecture as the local architect, the project is limited to a few strategic interventions. The atrium is transformed into an extension of the surrounding galleries, with new display areas on the upper and lower level.
A large new wall, clad with Japanese cedar bark, forms the backdrop for a field of custom floor tiles from Nara (Japan) on the upper level. Islands of black pebbles seem to float in the lower level reflecting pool. Two bonsai trees stand out as living sculptures within a simple material palette which strives to be respectful of the landmarked building.