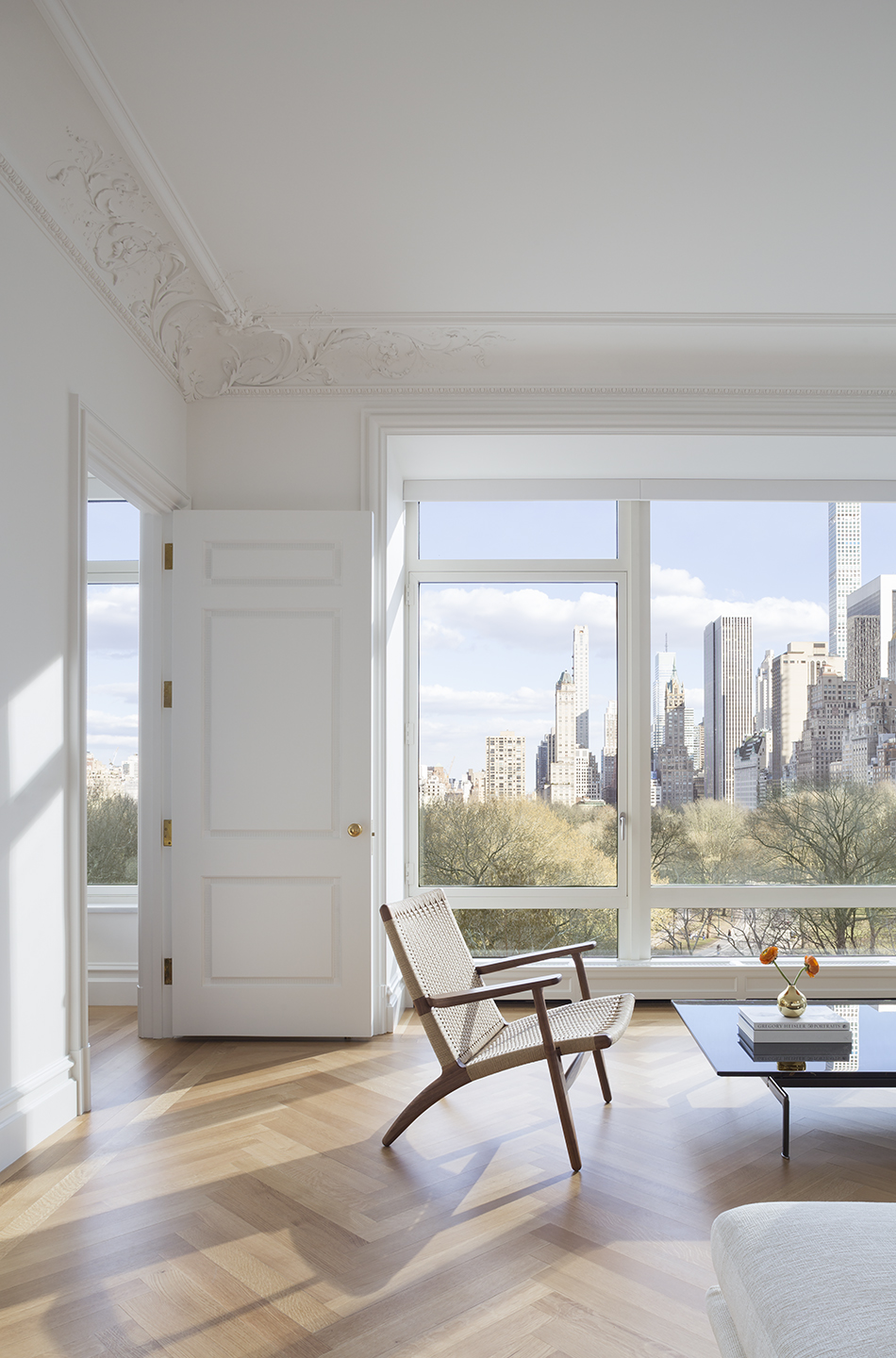 Central Park Residence
Overlooking Central Park, this residence is located in a relatively new, traditionally designed residential tower on the park's west side.
The apartment design is inspired by the many beautiful pre-war buildings located along Central Park. The foliated rinceaux patterned crown mouldings in the living room, dining room and master bedroom were influenced by the flora of Central Park. Bolection shaped casings frame all of the openings, doors and windows.
Reminiscent of neighboring grand pre-war buildings, a new arched opening was introduced between the living and dining room, connecting the two spaces and creating an extended grand room with views of the park and cityscape beyond.
The clean-lined modern kitchen was renovated with lacquer cabinetry, white back-painted glass backsplashes and polished statuary marble countertops.
Cerused white oak millwork, a centuries-old technique to enhance and lighten wood, was used to fit out the master closets.