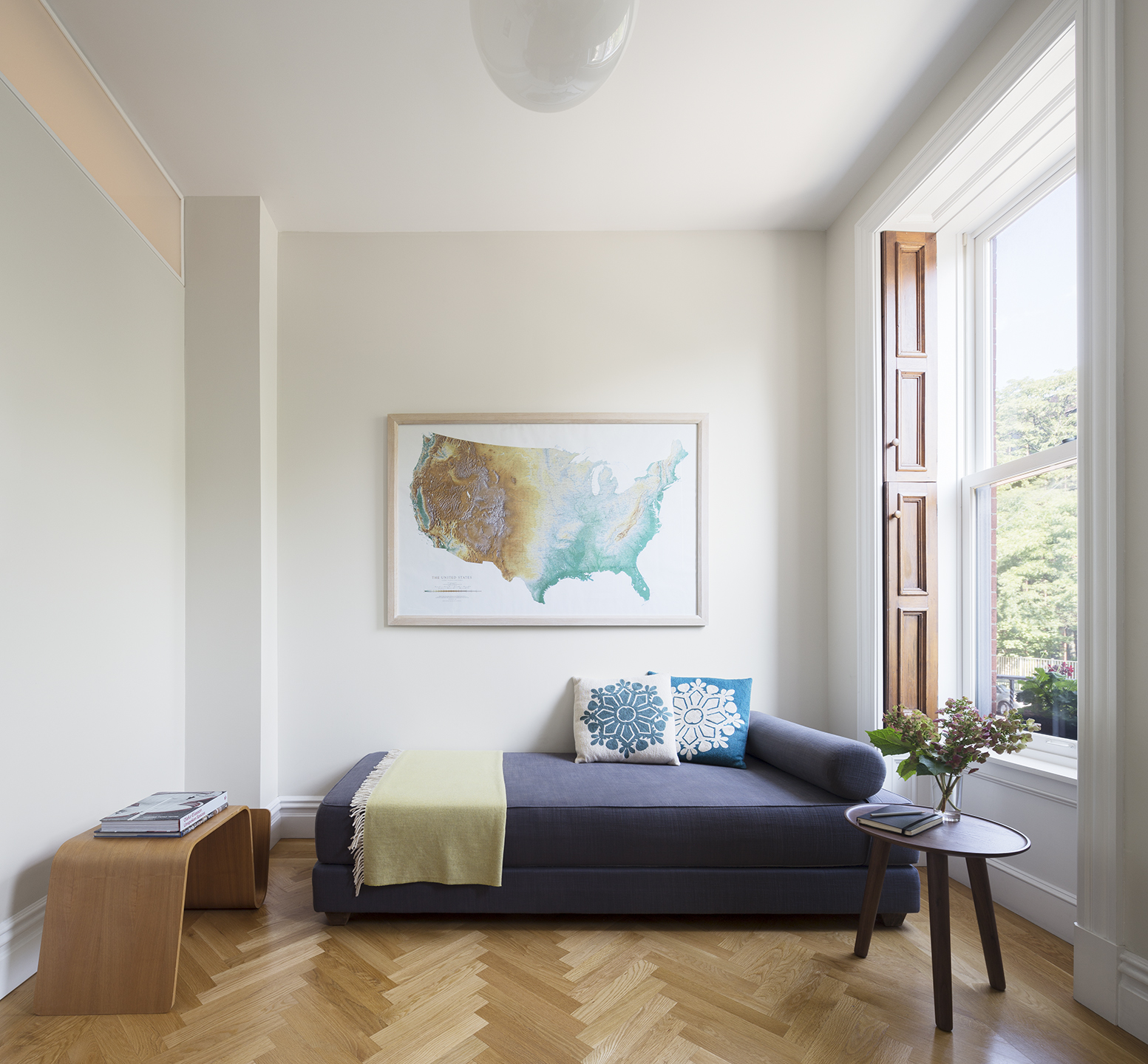 Brooklyn Townhouse
Built in 1910 as part of the rapid urbanization of Brooklyn, this Crown Heights brick row house was stripped over decades of most of its original details – or they were covered up under layers of PVC tiles and masonite panels. A careful assessment of the remaining details led to a combination of restoration of still remaining details, together with some additions with elements found at Brooklyn salvage yards.
While not returning back to the very ornate past of the house, the design strikes a balance between modern, clean spaces and moments of restored details, such as the black and gold marble fire place mantel, the central staircase railing or the window shutters and pockets in the guest room.
The floors were structurally reinforced and received a white oak herringbone-patterned floor.
The parlor floor, originally divided into a number of smaller rooms, has been opened up to provide a continuous flow from open kitchen and dining, to living and southern outdoor terrace. Natural light is allowed to reach far into the center of the house, through larger facade openings, clerestory interior windows and new skylights. A generous terrace facing the southern garden was added, with a stair down to a stone-paved seating area.