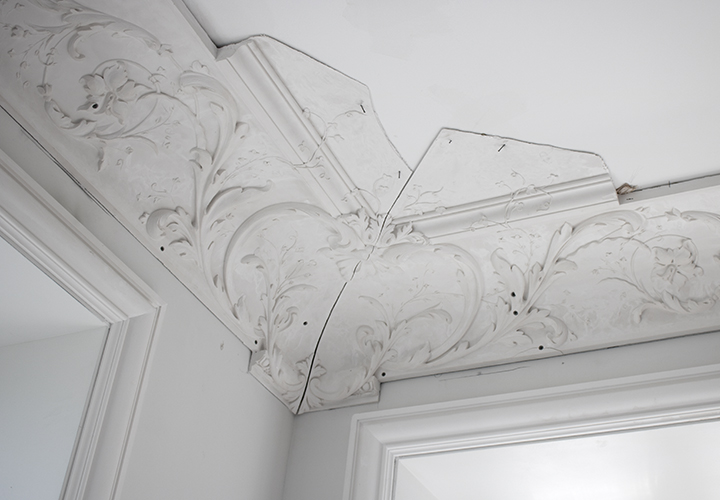 Plaster mouldings are being installed at Central Park Residence
Plaster mouldings have arrived from the factory in Brooklyn and are being installed at the Central Park Residence. The gypsum mold sections are carefully being assembled on site and filled and pointed with plaster to make joints seamless and holes invisible.
YUN Architecture collaborated with architectural and ornamental plaster artist Foster Reeve to design and select motifs for the custom crowns and door mouldings.