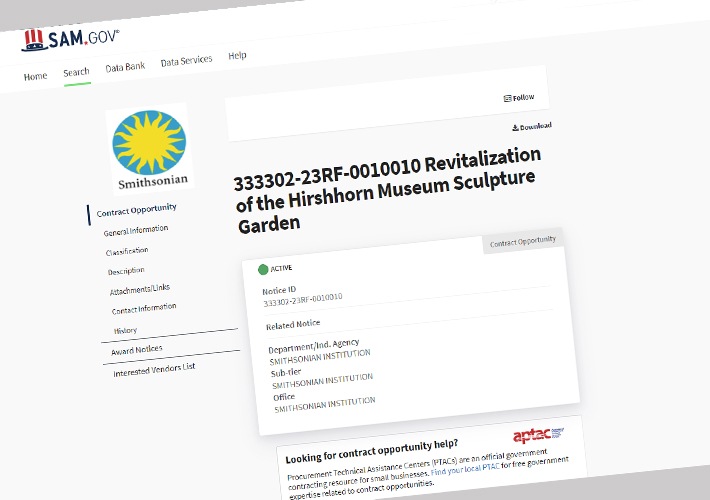 Hirshhorn Sculpture Garden Project out for bidding
Great to see that the bidding documents have been published on the federal government's website for the revitalization of the sculpture garden at the Hirshhorn Museum!
We are gearing up to move into construction and see the renovation completed in a few years. See you at the Grand Opening!