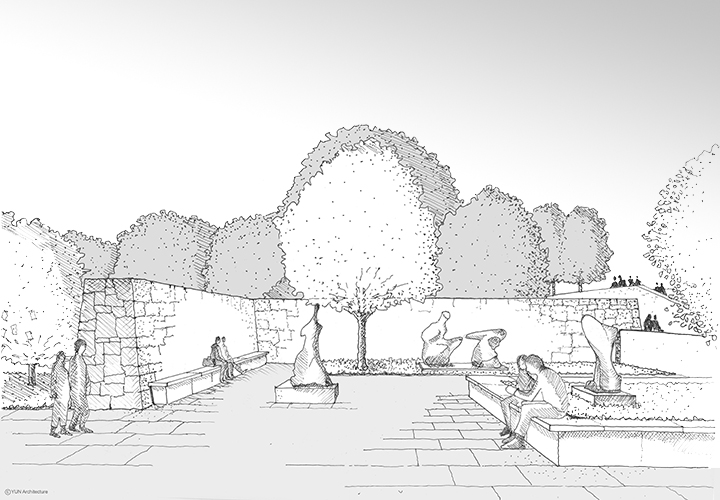 Hirshhorn Sculpture Garden Drawings Presented
Together with the Smithsonian Institution, the museum leadership and Quinn Evans Architects, YUN Architecture presented the first images of the revitalization proposal at the Consulting Parties Meeting which took place on April 10 at the Hirshhorn Museum.
Our proposal, developed in association with Hiroshi Sugimoto / NMRL, proposes a series of new walls and planting in the center of the garden. Much of the perimeter retaining walls and other main features of the original Gordon Bunshaft design will be preserved and restored. The images were hand-drawn in our office, a method chosen to effectively convey main ideas and spacial concepts at this early stage of the project.