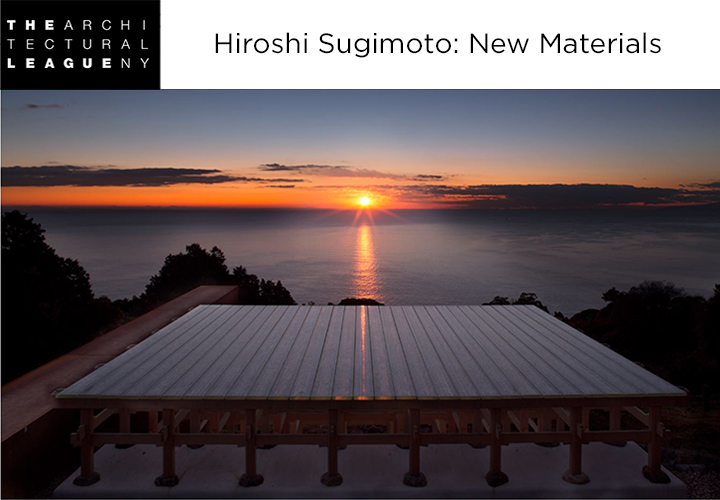 Hiroshi Sugimoto lectures at Architectural League New York
Our colleague and friend Hiroshi Sugimoto will lecture at Architectural League on October 30, 2018 – 7.00pm at Cooper Union's Great Hall.
While internationally renown for his photography, Sugimoto-san founded the design firm New Material Research Laboratory (NMRL) with architect Tomoyuki Sakakida in 2008. The office has completed projects around the world, such as the restoration of a 15th-century Go-Oh Shrine in Naoshima (Japan), the Enoura Observatory complex (Japan), which houses a cultural organization Sugimoto-san founded in 2009, and an installation on the Estate of Trianon at the Palace of Versailles (ongoing, until January 2019).
Their first US architectural commission is a private residence in Manhattan's tallest residential tower, completed this year. YUN Architecture was asked in 2015 to collaborate and take on the role as local architect. We are looking forward to finally sharing images of this project with a broader audience.
The lecture's title "New Materials" is humorously ironic, given that his designs emphasize traditional craft and materials like stone, wood and tile.
The lecture will be followed by a conversation with Billie Tsien, our good friend from Tod Williams Billie Tsien Architects | Partners.