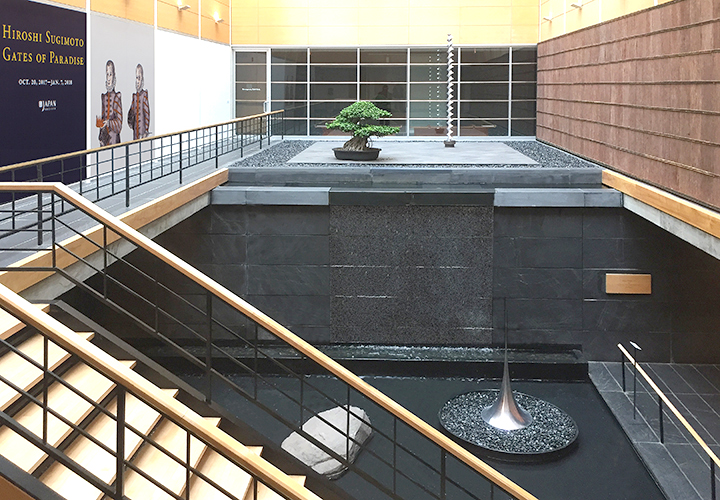 Hiroshi Sugimoto Exhibition at Japan Society New York
"Gates of Paradise", an exhibition of Hiroshi Sugimoto's latest photographs, combined with classical Japanese masterpieces of art from Japanese and American collections, is on view at Japan Society New York until January 2018.
YUN Architecture collaborated with Hiroshi Sugimoto and his architectural office New Material Research Laboratory (NMRL) in Tokyo to upgrade the main atrium of the building, adding new art display areas on the upper and lower level. A large wall clad with Japanese cedar bark forms the backdrop for a field of custom tiles from Nara, Japan. Due to lack of sufficient sun light, the previous, relatively lush bamboo planting had suffered and was replaced with two strategically placed bonsai trees.