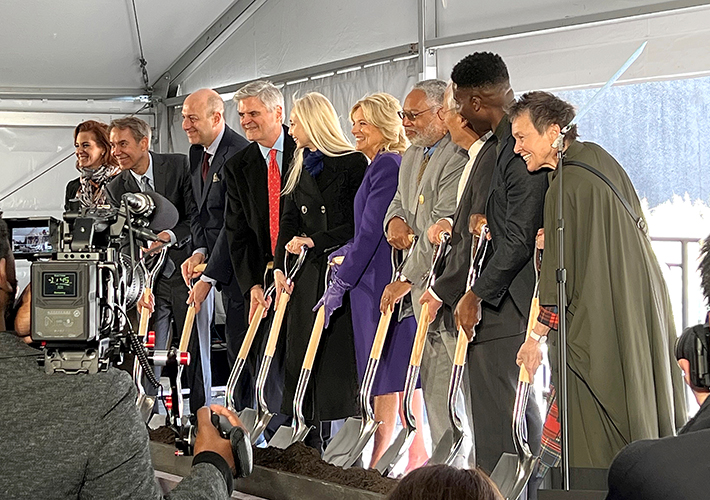 Groundbreaking Ceremony for the Hirshhorn Sculpture Garden
The shovel is in the ground! We are excited to see our sculpture garden project in Washington DC finally move to the construction phase.
First Lady Dr. Jill Biden presided over the festive groundbreaking ceremony on November 16, accompanied by jazz-funk go-go music from the Jogo Project. Artists Jeff Koons, Laurie Anderson and Adam Pendleton were also in attendance, joining museum director Melissa Chiu, Artist / Architect Hiroshi Sugimoto, museum board chair Daniel Sallick, Smithsonian's Chair of the Regents Steve Case and NBC news anchor Stephanie Ruhle on stage.
Smithsonian secretary Lonnie Bunch described the reasons for the evolution of an underused "fixture on the mall". The goal, he said, "is to transform this garden into a space that better accommodates larger audiences and certain performances, in essence, to make the Hirshhorn more accessible to the millions of people who stroll past it on the National Mall".
The project is a collaboration of YUN Architecture with New Material Research Laboratory, Tokyo and Hiroshi Sugimoto. Quinn Evans Architects serves as Architect of Record, with landscape design by Rhodeside & Harwell.